The Importance of Having a Blog on a Realtor's Website:
Building Trust and Attracting Clients
In a world filled with endless streams of data and marketing pitches, a realtor's blog on their website transcends being a mere trend and becomes an essential tool for establishing expertise and trust. A blog serves as a testament to an agent's knowledge and dedication, transforming a simple property listing site into a comprehensive resource for potential buyers to make informed decisions.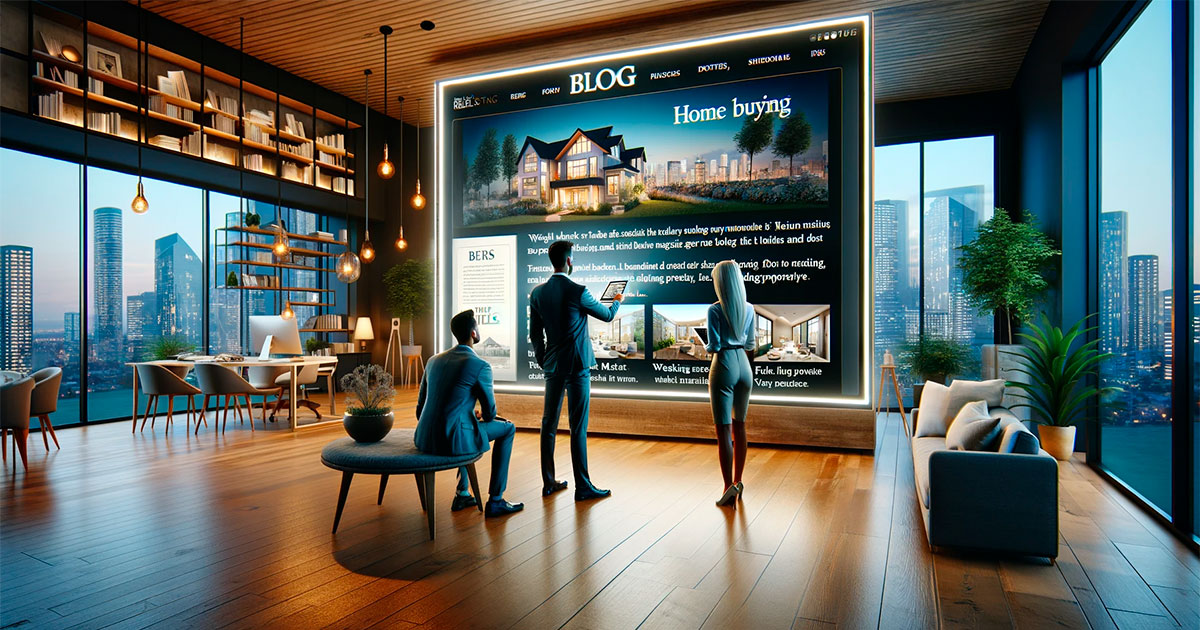 Build Value with Original Content
A personal blog allows agents to create content that directly addresses clients' questions and concerns and provides valuable insight into the intricacies of real estate transactions. By sharing links to these articles, an agent strengthens the connection with prospective buyers, builds trust, and encourages them to spend more time on the agent's website. This not only increases customer retention, but also increases the chances of closing a deal.

Optimal Posting Frequency
The frequency of blog posts should strike a balance between keeping your audience interested and not overwhelming them with information. Posting well-researched and thorough articles on a weekly basis is an optimal strategy. This schedule keeps the site fresh and gives readers enough time to digest the content and anticipate new posts.

SEO Benefits of Unique Content
Unique content, especially when SEO-optimized, is paramount to increasing a website's visibility. Regular updates of fresh and engaging content improve search engine indexing and drive organic traffic growth. This strategy can improve a website's search rankings, making it more visible to those searching for real estate information online.

The Edge in Communication
Using a blog to communicate with potential homebuyers offers advantages that other media cannot match. It allows you to share in-depth information on topics such as market trends, financing, home maintenance, and buying tips in a personal and accessible way. This direct line of informative content can position an agent as a primary source of guidance and set the stage for more meaningful interactions.

Using Your Blog for Increase Conversions
The ultimate goal of a real estate agent's blog is not just to inform, but to convert readers into clients. By using call-to-action (CTA) prompts and informative posts that guide users through the decision-making process, real estate agents can increase the likelihood that site visitors will take the next step toward purchasing a property.

Stand Out from the Competitors
In a competitive market, a blog is a differentiator. Unique articles on a real estate agent's blog can help carve out a niche by showcasing their particular expertise or insight into local markets. By offering something no one else is doing, an agent can stand out from others in the field and attract clients who are looking for that specific knowledge or experience.


Conclusion
A blog is a powerful tool for real estate agents, not only for attracting potential buyers, but also for building relationships with them and reinforcing their status as industry experts. Content-rich publications can significantly improve a site's search engine position and provide a competitive edge. In the fast-paced U.S. real estate market, a well-maintained blog is an indispensable asset for any agent looking to make an impression and achieve lasting success.