All of this is included with:

Call us
at
+1 (800) 559-5729
and we'll
walk you through
how to fill out the application form.
Alfredo Ruiz
English and Spanish languages

Professional Website
Ready-to-use, full-featured website for your real estate business.
It will create a professional and positive impression with every client.
ADA Widget (*ADA – Americans with Disabilities Act)
Accessibility options for the disabled are included.
We released an ADA compliance widget to help people with disabilities use your new website.
1,000+ pages of real estate data
Detailed description for each city in your state – all statistics and real estate data. Articles for your clients with tips.
Keep buyers and sellers on your site.
Virtual Card
Allow your clients to download all of your contact information to their device in seconds using the vCard.
It's automatically added to their contacts.
IDX/MLS Search Integration Capability
Tell us your Association name and we'll install IDX/MLS search at your website.
All our templates are IDX/MLS search ready.
Internal IDX net between all MyRE users
Statewide independent real estate net allows to sell all over the state.
Get own commission with referrals!
Pre-installed WordPress CRM
Easily track & follow up queries with leads, subscribers & clients.
Give your client relationships a whole new meaning!
Your Listings Page
Add own listings directly on your website.
Perfect feature for "pocket" listings.
Virtual Tours
Do you have a virtual Tour for your property? Just add the link and it'll appear at the property page.
All video file formats are allowed.
Resources for Buyers and Sellers
Showcasing home tips, loan info, home value assessment guide.
You can look your best in the Web and competent too!
Lead capture features
Methods of capturing potential customers are integrated into the components of the website.
Our templates are created to get more leads than a regular IDX website.
Location Search
It allows you to find the best city to live by different parameters (population, house pricing, income etc.).
Help your clients to find the best place to live!
Map Search
It helps to find the best city to live for your clients.
Easy to navigate!
Mortgage Calculator
The mortgage and loan calculator will find your clients payments based on interest, taxes, insurance and more.
The calculator will give them a visual read out for the pay down of their mortgage or loan.
Testimonials Page
Place all the testimonials from your clients.
Build trust with your clients.
Home Valuation Page
Help home sellers to find the best price for their homes.
Get more sellers with this page.
Property Management Page
Do you do property management?
You'll enjoy this pre-installed page.
About Us + BIO Page
Add more info about yourself.
Familiarizing yourself with the mind of your clients.
Our Team Block
Add your agents with their contact data.
Introduce all your team members.
SEO Friendly Content
All the pages are indexable!
Google love our content!
Optimized pages for fast loading
We did our best to create a website with maximum uploading speed.
It works even for pure Internet connection.
WordPress CMS
Extend your website with over 45,000 plugins to help you make better business decisions.
Over 60 million people have chosen WordPress.
Built-in blog
Create own blog and place your posts.
Your clients will appreciate this!
Social & email sharing
Our sharing buttons will help you to promote your website in Socials.
Just in one click!
Google Analytics Integration
You'll be able to see all data about your website visitors.
Fully integrated with Google!
Integration on your current website
Tell us what page or block you want to add to your current website and we'll do it.
Yes, it's possible!
Unlimited Pages
Add own new pages as much as you can.
Make your website unique!

Unique Landing Page
You can create your own unique landing page with the MyRE platform. Just choose a block you need and tell us.
We'll add it at your website for free.
Unlimited Designs
Design and build your own high-quality websites with our library. Each element can be changed separately.
And it's free!
Mobile-Friendly Design
Your website looks amazing on every screen with a mobile version of your website.
For Android and iOS.
Fully Responsive Design
Your website should display equally well in everything from widescreen monitors to mobile phones.
It works for any device!
Fully Editable Pages
You can add any extra element to any page.
Do it yourself or let us do it for you for free!
Customizable Website Templates
Do you like a specific template but want to change something?
Just let us know and we'll do it for free.
Shortcodes
Do you have enough skill to make changes by yourself? We provide full list of shortcodes which can be used to customize your website.
Do your own unique style!
45,000+ available plugins
Add an online store, galleries, mailing lists, forums, analytics, and much more.
Total performance freedom!

US based hosting
Our servers are located in Chicago – the geographic center of USA.
Free Domain Name
Would you like to try it at free domain name with us? Yes – it's possible.
Disk Space
You'll get 2Gb disk space and you can use 1.8Gb for your extra content or video.
Secure hosted WordPress website
All MyRE websites have SSL Secure connection via HTTPS.
Unlimited Email Accounts
Do you need a email address with your domain? We provide it for free.

Request form (at right sliding menu)
Home valuation request form
"Schedule Tour" form (property details pages)
"Contact Us" form (property details pages)
Schedule a Call block (landing page)
Subscription block (landing page)
Inquire form (property management page)
Request for the properties form (at city page)
Request for the properties in specific city (location search page)
Active links for direct call
Active links for email address

Phone support for filling out the application form
DNS or nameservers changing
Your images optimization for Web
Connection with API Services and the keys installation
Our Team block installation
Testimonials block installation
Your Socials block installation
SSL Certificate installation and maintenance
Software updating (upon request)
We'll restore your website from backup if any issue
Website template changing
Website color scheme changing
Your listings adding (upon request)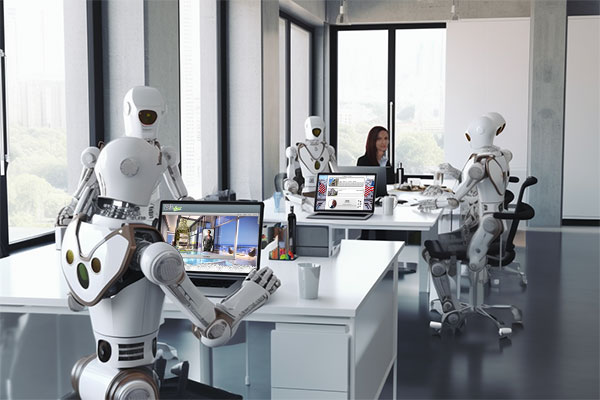 We don't have a fancy office in Silicon Valley;
We don't have a Board of Directors making millions of dollars in bonuses;
We hire young talented programmers to develop our products;
Most of our processes are automated;
We use the latest technologies to minimize labor costs;
We don't have a large staff with high salaries like all associations;
And of course, we want to have a price that nobody can beat!
Get a helpful personal assistant on your phone by installing the mobile app. It will always be with you.
The application has: Listing Management, Sharing Listing, Business Card Tool, Virtual Card Generation, Contact Data Sharing, Contact Data, QR Code Generation, Loan Calculator, Mortgage Calculator, Mortgage Calculator Results as PDF file.