How do I activate the MyRE application on my mobile device?
We can do it for you!
Just send us a request and we'll generate the code and email it to you within 24 hours 🙂
You can do it on your side!
Step 1: Please login into "WordPress backend" on your website and update the MyRE Theme to the latest version.
How to login? – please check here.
Step 2: Please login to "MyRE admin" on your website.
Step 3: Click the "My Settings" tab on the left (see below).
Step 4: Click the "Generate APP Code" button.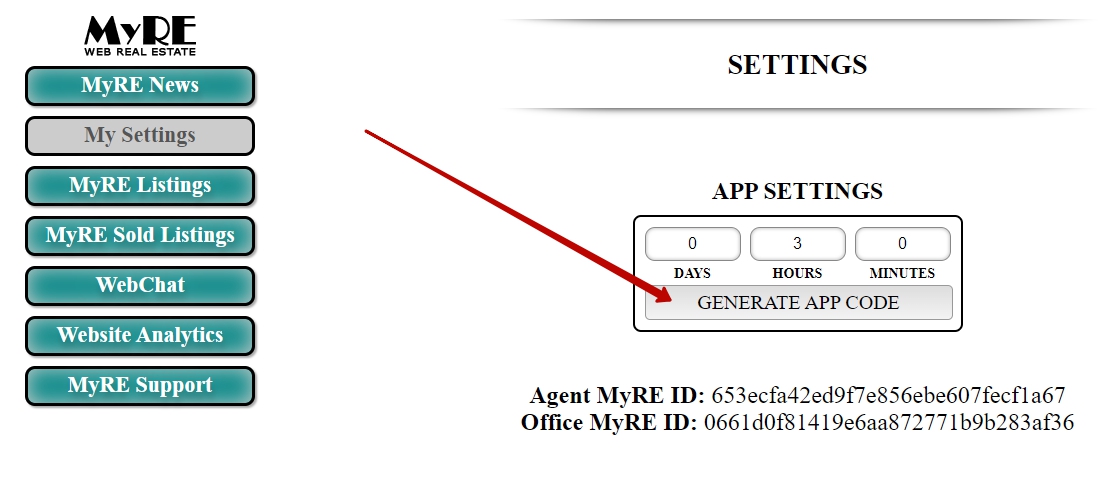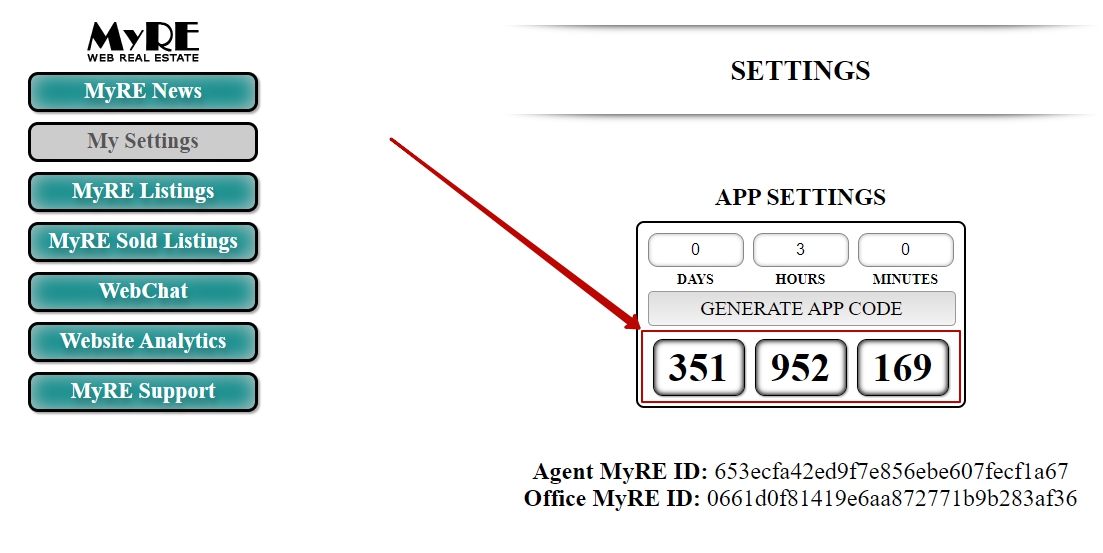 You will see "code expiration time" – after this time the code will be deleted. You will only need the code once when you first sign up for the MyRE app.
Step 5: Enter the code on your mobile device.