How to log in to your MyRE Free Listing Service (FLS) account
Step 1: Type in your browser "myre-admin" after your domain name and click on the keyboard "Enter"

Step 2: Enter the login and password you received from us after the website installation and click "Log in".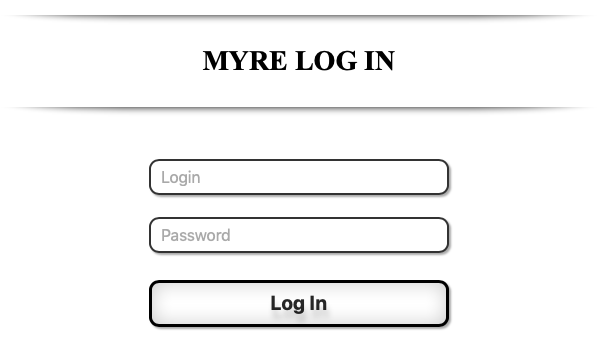 If your site has "two-step" verification, please use new credentials for the second step:
Username: admin
Password: admin202007
Please use the Google Chrome browser (Safari browser doesn't work for "two steps" verification).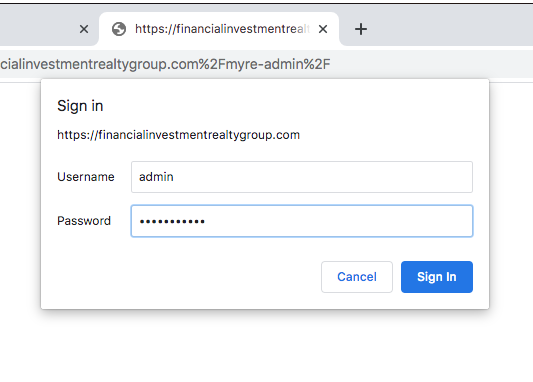 Now you can see MyRE news, work on your listings or go to the WordPress admin panel.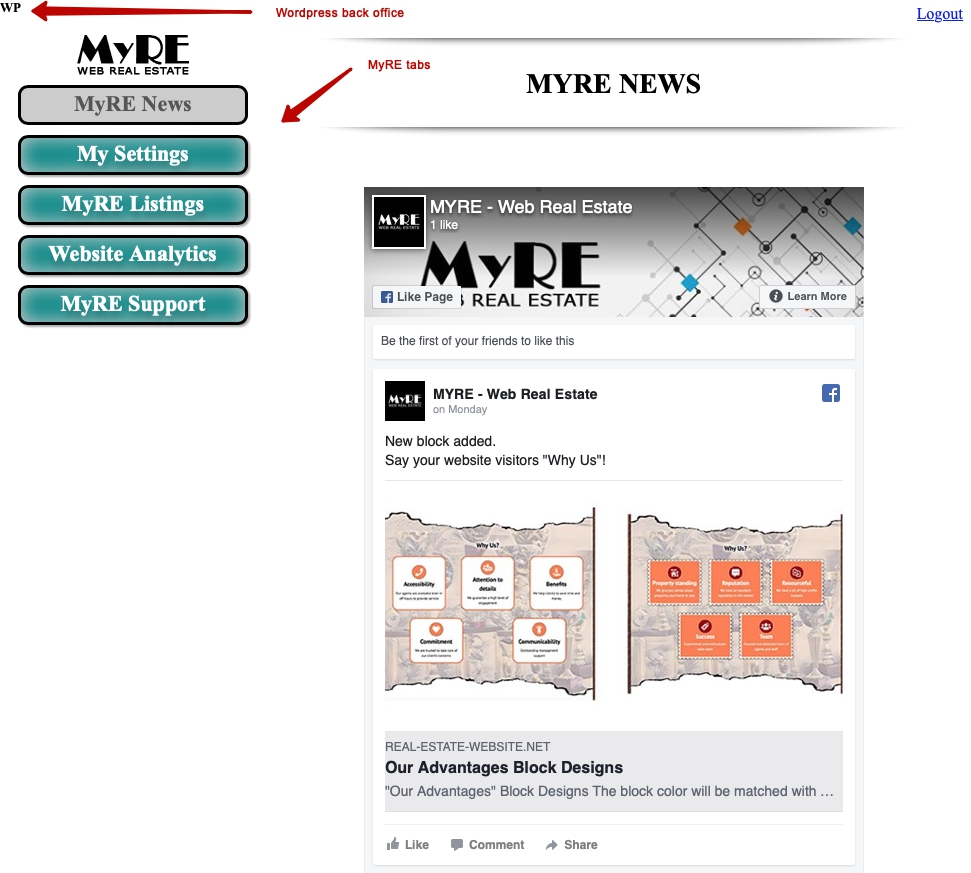 You can return to MyRE from WordPress with one click.