How to Setup an IDX with FlexMLS
Internet Data Exchange (IDX) allows your clients to search for listings from a designated area on your website that is powered by MyRE Web Real Estate Solution. The IDX Solution allows you to display your MLS listings on your website by "framing" the search engine. This guide will show you how to access and customize the FlexMLS frameable solution.
Follow the steps below to set up your FlexMLS Frameable link.
1. Input "IDX" in search window.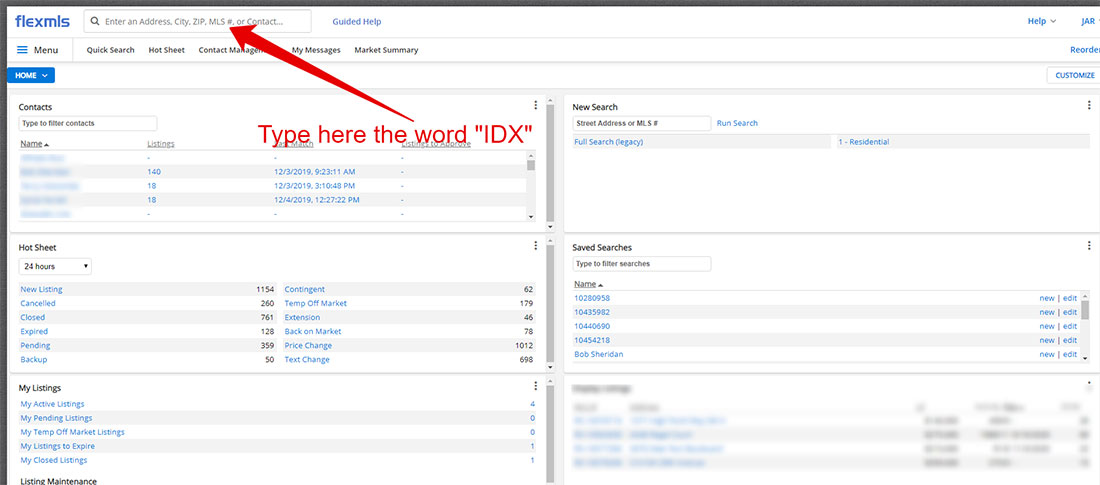 2. Click "Enter" and you'll be taken to the next page. Navigate to the very bottom of the page.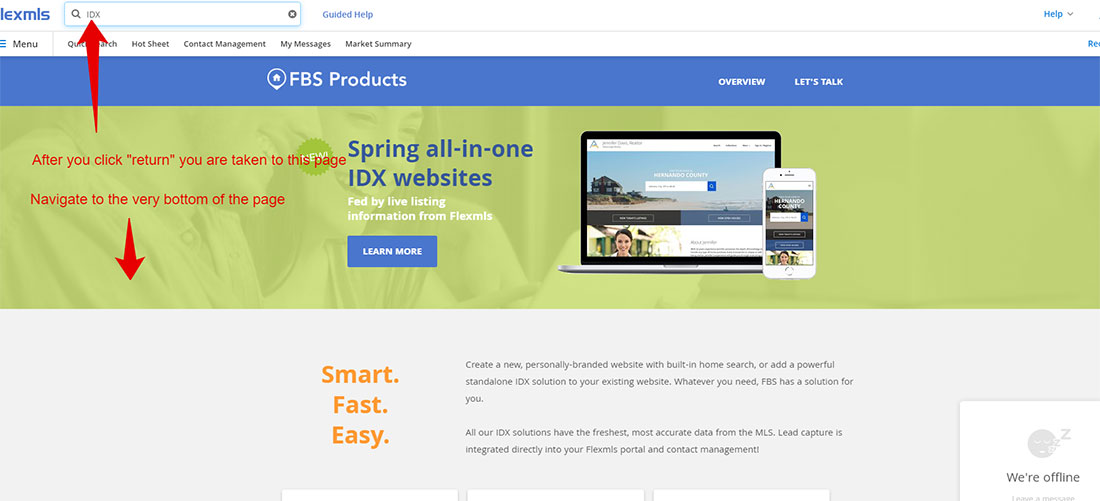 3. Click "Retrieve IDX Lite Link".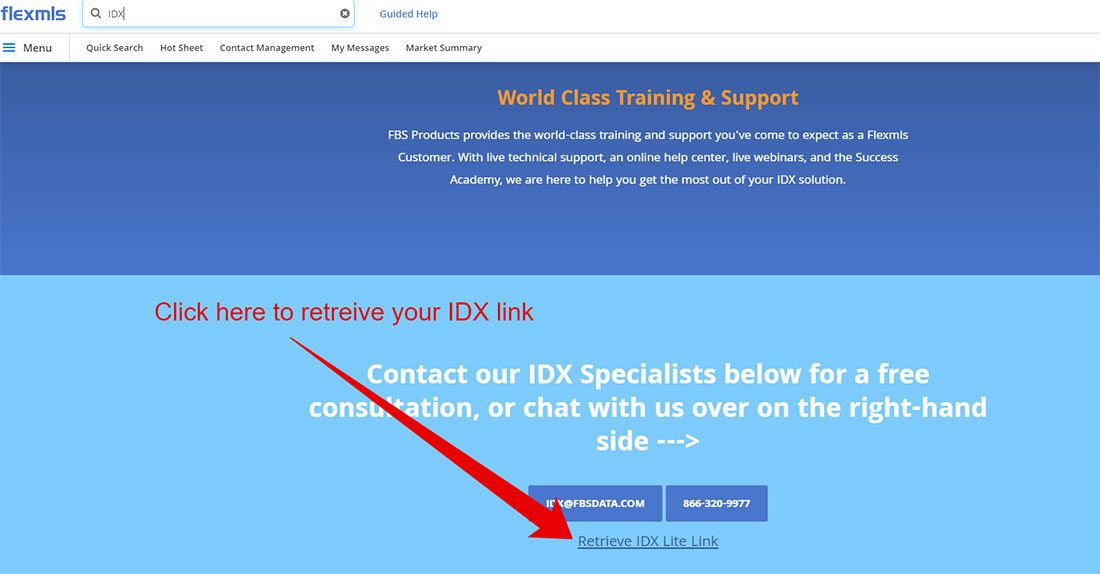 4. FlexMLS will generate the HTML code that
you have to send to MyRE Support

and we'll enable IDX on your website.
Copy the HTML code and paste it into the contact form below.